Business financial support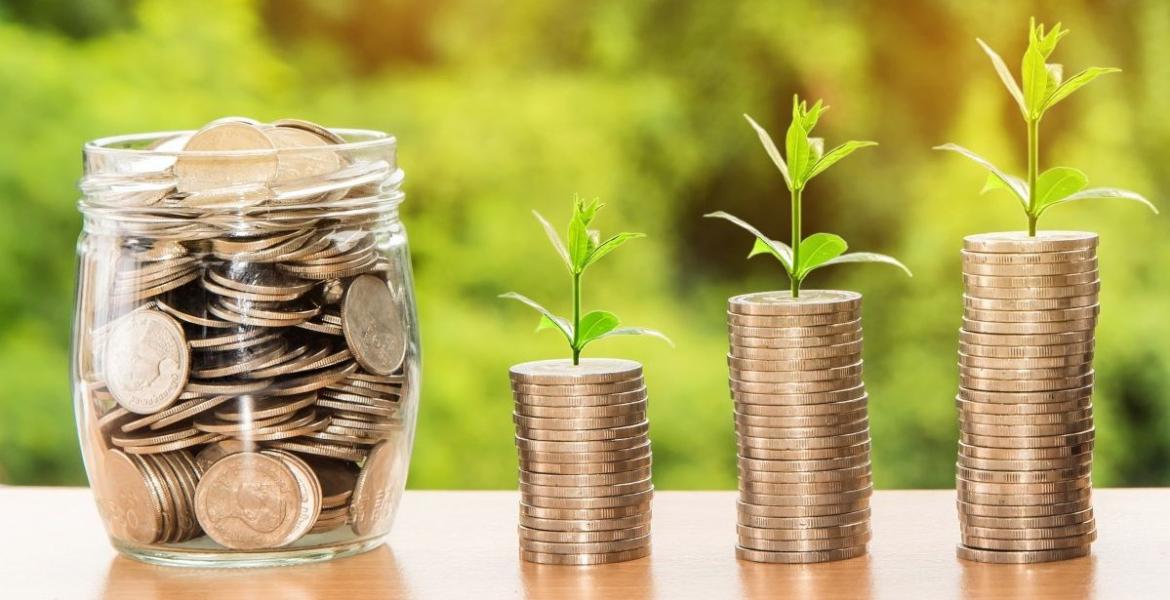 In need of financial support? Find funding options for new and established businesses plus advice for getting through difficult times.
Whether you're looking for funding to help kick start a new business, need assistance to develop an existing business or experiencing financial difficulties, the following information offers advice on grants, loans and other forms of funding depending on your situation.
COVID-19 business support: for help and support for businesses affected by coronavirus visit Preston City Council - business support COVID-19.
North West Access to Finance Service (help with funding applications)
NW Access to Finance Service is a free service offering one-to-one support with developing business plans, financial forecasts, investment readiness and applications for funding to Lancashire SMEs.
Business start-up funding
The following financial support can help new and early stage businesses looking for start-up assistance:
Start Up Loans
Start Up Loans is a government backed loans scheme offering low-interest personal loans up to £25k to new and early stage businesses who are unable to raise finance from mainstream lenders. The amount you can borrow will be based on your business plan.
For details and how to apply visit Lancashire Community Finance.
Virgin Start Up
Virgin Start Up is a delivery partner for Start Up Loans offering loans from £500 to £25k, plus exclusive offers and opportunities, for new and early stage businesses who have been trading for less than two years.
New Enterprise Allowance
GOV.UK - New Enterprise Allowance offers money and support for those claiming Jobseekers' Allowance (JSA) looking to establish a new business and become self-employed.
For details and how to apply contact your local Job Centre Plus. To find your nearest centre visit GOV.UK - find your nearest job centre plus.
Start-up worker co-operatives
Are you looking to set up a worker-owned cooperative or convert your existing business into one? University of Central Lancashire in partnership with the Preston Cooperative Development Network is providing start-up technical support to March 2022.
If you wish to apply for the technical support, please write an email to admin@prestoncoopdevelopment.org and request an application form.
Business development funding
The following financial support can provide assistance with growing and developing your business:
Boost Business Lancashire
Boost Business Lancashire is Lancashire's Business Growth Hub offering a range of advice, special programmes and support, including funding and finance options, to help grow Lancashire businesses.
Rosebud
Rosebud offers loans from £10,000 to £300,000 for ambitious growing Lancashire businesses seeking to expand their workforce. The scheme is run by Lancashire County Council (LCC) through Lancashire County Developments Ltd and includes complimentary support and advice tailored to your business needs.
Manufacturing Growth Fund
Manufacturing Growth Fund offers SME manufacturers expertise to assess business opportunities and barriers to growth in order to make improvement recommendations and identify a suitable consultancy project for grant support where appropriate. Projects with a value of around £15k would attract a 36% grant.
Export Help - Internationalisation Fund from the Department for International Trade
SMEs across Preston and Lancashire looking to expand into new overseas markets can now apply for up to £9,000 of match funding. The funding can be used for help with a range of issues, including market research, IP advice, translation services, international social media and SEO work, trade fairs, independent market visits and consultancy.
For more details contact info@tradenw.org. Closing date for applications: March 2023.
ECO I NW project - help to lower your carbon impact
The ECO I NW project is a £14 million pound ERDF project being headed up by Lancaster University, with support from the University of Central Lancashire, to offer free support for SMEs such as designing and running research and innovation projects to lower carbon impact.
For more details contact Alison Holden (Business Engagement Officer at UCLan) at Aholden11@uclan.ac.uk
Funding Circle
Funding Circle offers creditworthy small businesses the chance to borrow £5000 to £500,000 directly from real people in the UK, sidestepping the banks. Lancashire County Council (LCC) has joined forces with Funding Circle and will also lend to eligible local businesses that take out a Funding Circle loan.
For details visit Lancashire County Council - peer to peer lending.
Other Funding support
GOV.UK - Innovation Funding service offers government backed funding to bid for throughout the year for researching and developing processes, products or services, testing innovation ideas and collaborating with other organisations. To search and apply for funding visit GOV.UK - apply for innovation funding.
Northern Powerhouse Investment Fund (NPIF) can provide funding from £25,000 for small business loans up to £2 million equity funding and is open to start up and established businesses
Mercia Technologies can provide business finance in all sectors from funding for start-ups to investment for established businesses to assist with growth and development
Lancashire Community Finance is a Community Development Finance Institution providing loans at fair market rates to individuals and small businesses in Lancashire who can't get help from the banks
Lancaster University Business funding provide specialist expertise and advice on accessing funding for collaborative projects to enable access the right research, knowledge, people and facilities to improve the competitiveness of your business
Seedrs is a crowdfunding organisation making it simple for investors to buy into businesses and allowing all types of businesses to raise capital
The Gigabit Broadband Voucher Scheme enables SMEs to claim up to £3,000 against the cost of full fibre connections direct to businesses for the fastest and most reliable gigabit-capable broadband speeds available
Making Carbon Work (MaCaW) project can save you money on energy bills by becoming greener and reducing your carbon footprint. Offers include match funded grants up to £15k to purchase low-carbon technology and funding for equipment that demonstrates a carbon saving

HeadsUp! Digital productivity training offer small business owners up to 10 hours free training worth £1,000 covering finance, marketing, people and time management
Made Smarter is a government backed initiative designed to improve productivity of North West SME manufacturers through the adoption of Industrial Design Technologies (IDT). The initiative offers match funded grants for investment in technology, skills, software or student placements
Arts Council - Culture Recovery Fund - part of the Government's £1.57 billion package to protect the UK's culture and heritage sectors from the economic impacts of Covid-19.
Boost Lancashire - Foreign Owned Company Support - If you are an internationally owned company based in Lancashire, you are entitled to the same business support as any UK registered business. However, you also have access to a dedicated Key Account Manager who can put together a bespoke business support package.The Department for International Trade can help to make your case for investment.
Lancashire Enterprise Partnership - European Structural Funds - apply to run projects backed by the European Structural and Investment Fund (ESIF). ESIF includes money from the European Social Fund (ESF), European Regional Development Fund (ERDF) and European Agricultural Fund for Rural Development (EAFRD). A number of proposals in different parts of the country can be active at any one time.
Helping businesses through difficult times
GOV.UK offer information around what your options are if you find yourself in financial difficulty, including options for paying off your debts, how to avoid insolvency and how to apply to become bankrupt.
They also provide information on grants and government support and what to do if you cannot pay your tax bill on time.
Business Debtline also help any business which has cash flow or debt problems and provides free practical advice to help businesses successfully manage their way through financial difficulties.