A new vision for Preston's Railway Station Quarter
11 April 2022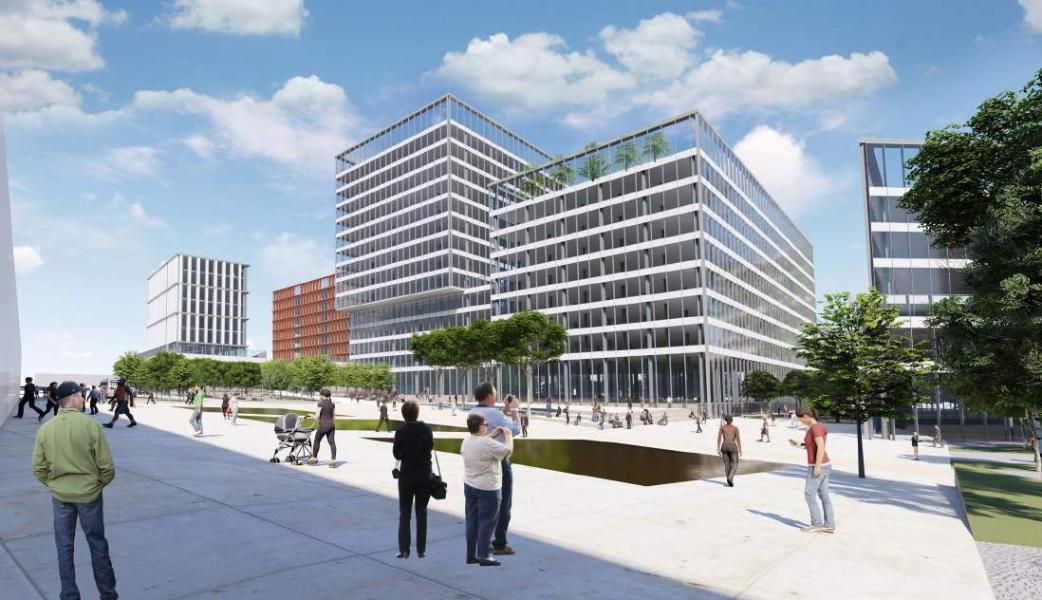 Have your say on the new vision for Preston's Railway Station Quarter.
An ambitious blueprint for how the area around the railway station in Preston city centre could be regenerated and redeveloped has been created.
The draft Preston Station Quarter Regeneration framework sets out how this area of the city could be developed in future to bring jobs and growth. The aim is to bring offices and new commercial and educational opportunities, as well as new housing.
The framework will help landowners and developers by providing a more joined-up guide to future developments.
What does the framework cover?
As its name suggests, the framework covers an area around the railway station as well as the areas around the Fishergate Centre, County Hall and along Corporation Street to the university.
Alongside improved connectivity and infrastructure, the framework also aims to create new landscaping and a high-quality public realm to improve the station quarter as a place to live, work and visit.
The new draft document has been jointly created by Building Design Partnership Ltd (BDP), working on the behalf of Preston City Council, Lancashire County Council and the University of Central Lancashire (UCLan) working with key stakeholders and major landowners in this part of the city.
UCLan Deputy Chief Executive Officer Ruth Connor said:
"This proposed framework sets out an ambitious vision for the future of Preston. The development of the area between the University and the train station will provide many opportunities to further blend education, enterprise and commercial activities."
Have your say by 20 April 2022
What do you think? Everyone is invited to give their feedback on the draft framework to help to understand local considerations in this area of the city and finalise the document.
To view and comment on the full document see Preston Station Quarter Project
About the main Rail Hub
Preston Railway Station is the main rail hub in Lancashire, with several lines providing direct connections across Lancashire from Blackpool to Colne and Carnforth to Chorley, as well as to key destinations including London, Manchester, Edinburgh, Glasgow and the Midlands.
It will also be a main stop for HS2 services in the future, which will see improved links across Great Britain.
Discover wider key city projects
For details on wider investment and development projects taking place across Preston City Centre see Preston City Centre investment and development projects, strategies and plans