Preston Markets launches new website
22 August 2022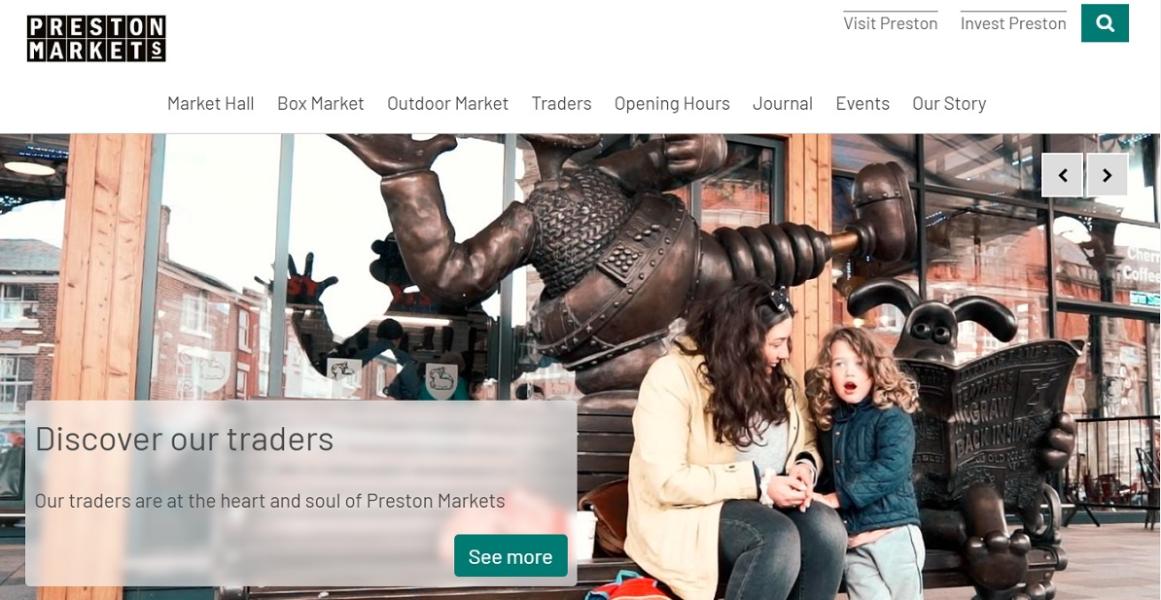 Fresh new website for Preston Markets.
Preston Markets has recently launched their first ever website providing all the information a visitor would need for visiting Preston Markets.
From a directory of traders and opening hours, through to the latest news and what's on, visit the Preston Markets website to keep up to date with the latest developments.
Informal business meets and lunch at Preston Markets
Looking for an informal business lunch venue or, perhaps, somewhere to escape the office, recharge and enjoy a quality bite to eat?
Sitting in the city's cultural and civic heart, The Harris Quarter, Preston Markets makes a great choice.
Appetising eat in and food to go options
With a range of eating options at Preston Market Hall, you'll be spoilt for choice when it comes to deciding where to go. If contemporary creative street food tempts you, then Tipsy Chef won't disappoint. Offering an appetising modern menu and excellent reviews from customers, you can be sure it will be a lunchtime hit. Or, if you prefer Indian street food, then visit Chacha's for fresh flavourful eastern tastes. For more traditional meal time options, consider Redmens - a local go to for lunch on the go. Or, if you're after an informal relaxing modern sit down setting, then look no further than Cherry Pie.
For those fleeting spare moments between meetings and busy schedules, situated on the Box Market, Jonah's make a great go to for that early morning or mid afternoon pick me up. Sit in or take away, Jonah's serves artisan coffee that combines flavour with the caffeine boost you crave. The box café also serves breakfast, cakes, snacks, and thirst-quenching drinks.
Cosy craft beer corner
Another great choice for informal meets or office socials is The Orchard craft beer bar - a hidden gem pocketed away in the corner of the markets. With knowledgeable friendly staff and outdoor seating for warm sunny days, it makes the ideal place to meet, network and socialise over their excellent selection of craft beer, wines, prosecco, cider and spirits.
Quality fresh local food
If you're after fresh quality local grown produce supplied daily by an array of established independent traders, Preston Market Hall is the place to visit.
From the highest quality locally sourced meats and a fine assortment of fresh fish to a great selection of local and continental cheese and a wide variety of fruit and vegetables, you can be sure to find everything you need and more.
Wider business and investment news
Keep up to date with all the latest business and investment news by regularly checking our business blog.
Map address for Preston Markets
Preston Markets, Earl Street, Preston, PR1 2JA.